Law School Admissions Process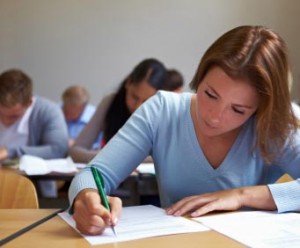 In the past 15 years, the law school admissions process has become increasingly competitive–not only for applicants, but also for law schools seeking to recruit outstanding candidates.
Every law school requires much of the same information from candidates for use in the admissions process (demographic information, academic record, employment history, extracurricular and community service involvement, character and fitness information). Law schools also may ask school-specific questions and establish additional requirements in their admission processes. Candidates must pay close attention to each and every question on applications, as well as to the specific language of each question.
ABA-accredited law schools require that applicants take the Law School Admission Test (LSAT) in order to be considered for admission. One's LSAT score is a very important factor in the admissions process at all law schools; it is the only standard measure by which law schools can compare applicants. The LSAT is a test of skill, not a test of knowledge. It is critically important that applicants become familiar with the types of questions on the LSAT, determine what method of test preparation will be best, and devote adequate time to preparation.
When considering a career in law, where do you begin? Set forth below are a few things to think about–and where you will start if you choose to work with Anne.
Is Law the Right Path for You?
What interests you about law?
What do you think you want to do as an attorney?
Where do you think you want to be, geographically, professionally, personally, financially, in 5 or 10 years?
What have you enjoyed most thus far in your academic and extracurricular life?
Have you had any exposure to or experience with practicing attorneys?
Have you ever been in a courtroom, either as a party or to observe a proceeding?
The LSAT
What is the LSAT?
Why is this test so important?
When is the best time to take the test?
Can you/should you take the test more than once?
Do I need to prepare for the test? What do I need to know? What is the best way to prepare?
When to Apply
At what point in the admissions cycle?
At what stage in life?  Is it best to begin law school immediately after college, or is it better to take a year or two to get some work experience before law school?
For those who have been out of school for a number of years, when is the right time to begin a career change?
Developing a list of schools to which to apply
Substantive areas of interest
Geographic location
Assessing the likelihood of gaining admission to different schools
The Application Process
The Law School Admission Council (LSAC)
Registering for the LSAT
Subscribing to LSAC's Credential Assembly Service
The Personal Statement/Other Written Statements
What do I write about? What makes a strong personal statement?
Do I need to provide an addendum? If so, what do I put in an addendum?
Shall I submit a diversity statement?
How to craft essays responsive to school-specific questions
Recommendations
Who should write letters of recommendation for me?
When and how should I approach my recommenders?
What makes an outstanding letter of recommendation?
Law School Admissions Officers
How do you work with law school admissions offices and their staff members?
If law schools offer personal interviews, how do you prepare for the interviews?
Financing A Legal Education
How do you work through all the different financial aid processes of the different law schools?
How do you get a merit scholarship?
Do you qualify for student loans? How do you go about getting them?
What if my top choice school offers me the least generous financial aid package? 
Is it worth taking on significant debt to go to my top-choice law school?