About Anne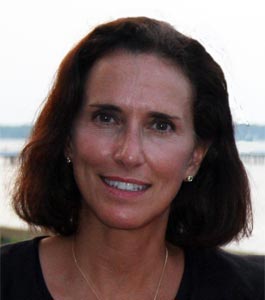 Anne M. Richard has served as dean of admissions at three top-tier law schools – University of Virginia School of Law, The George Washington University Law School, and George Mason University School of Law. Prior to entering higher education, Anne practiced law in both the private in public sectors. From 1984 to 1995, she was a litigation associate and partner in a large law firm in Washington, D.C./Northern Virginia. From 1995 to 1997, she served as an attorney in the United States Department of Justice in Washington, D.C. In December 1997, Anne entered law school admissions as dean of admissions at George Mason University School of Law in Arlington, Virginia. In June 2006, she became dean of admissions and financial aid at George Washington University Law School in Washington, D.C.; and in July 2011, she joined University of Virginia School of Law in Charlottesville, Virginia, as dean of admissions.
Anne earned her law degree from Yale Law School; her master's degree in economics from Boston College; and her bachelor's degree in English and economics from Boston College, summa cum laude. She is a member of Phi Beta Kappa.
Anne brings to prelaw and educational consulting a wealth of experience from the practice of law and can share with prospective law students a great deal more than simply helping them prepare their law school applications. A first step for all who are considering law school is self-assessment and investigation of what it means to be an attorney and the various opportunities that are available upon earning a law degree.
In her work in law school admissions for more than 16 years, Anne has helped hundreds of individuals work their way through the admissions process; has worked with admissions committees; has reviewed and made admissions decisions on tens of thousands of applications; has guided prospective law students through the financial aid process; and has awarded both merit- and need-based financial aid. She also has provided guidance to individuals in their early years of college as they decide in what area to major, in what extracurricular activities/internships to participate, etc. Anne has presented at numerous prelaw and law school admissions conferences, has been a guest on many live and online panels, and has interviewed thousands of law school applicants at recruiting events throughout the United States. She is an associate member of the Independent Educational Consultants Association (IECA) and a member of The Potomac and Chesapeake Association for College Admissions Counseling (PCACAC).
Anne has been praised by prospective law students, prelaw advisors and law school admissions colleagues for her high energy, commitment to the legal profession, honesty and candor. She believes that the most talented prelaw advisors, law school admissions professionals and educational consultants are those who work with individuals to help them: (1) determine whether law is the right career path; (2) build their resumes; and (3) gain admission to law schools that will be good fits given one's credentials, personality, goals and aspirations.